Our Practice


Click on one of the options below to expand your selection:

---
---
---
Our Practice
Summit Dental is a family owned and operated business. My wife, Monica, and I are lifelong residents of the Gallatin Valley. We truly enjoy the outdoors and all the area has to offer. The Gallatin Valley is second to none. Our three children, Robert, Natalie, and Nolan, share our love for the outdoors and enjoy the strong sense of community the Gallatin Valley offers. I graduated from Three Forks High School, attended Montana State University, and the University of Minnesota School of Dentistry. Following Dental School, I attended a General Practice Residency at Hennepin County Medical Center in Minneapolis, MN and served three years as the Dental Director of the Bullhook Health Center in Havre, MT.

I have always lived my life according to the golden rule: I treat everyone I meet as I would want to be treated. My goal is to make all my patients feel welcome and comfortable. I want my patients to know they have options regarding their dental treatment and I will work within their budget to provide the appropriate treatment.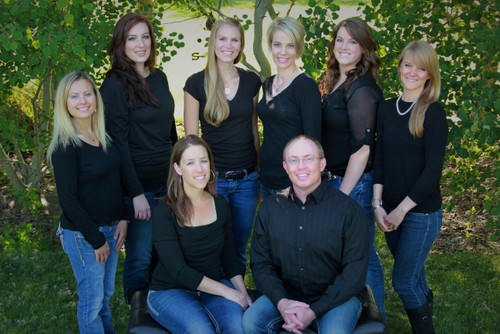 My staff and I look forward to providing you, and your family, with comprehensive, compassionate, quality dental care in a comfortable and caring environment. We look forward to you becoming part of the Summit Dental Family.

William Samson, DDS
Meet Dr. Samson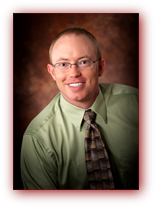 Dr. William Samson, his wife Monica, and their three children, Robert, Natalie, and Nolan are proud to call Bozeman their home. Dr. Samson is a Gallatin Valley native and was raised on a farm near Three Forks, MT. He received his undergraduate degree from Montana State University and Doctor of Dental Surgery (DDS) from the University of Minnesota School of Dentistry in 2008. Dr. Samson was awarded the Distinguished Student Scholarship while in Dental School after being nominated by his peers and instructors; the emphasis of the award was on professionalism, leadership, and service. Dr. Samson also completed an internship with the Indian Health Service in Oregon, and received the American Academy of Dental Practice Administration Award.

Following dental school, Dr. Samson received extensive training in all aspects of dentistry through a General Practice Residency Program at Hennepin County Medical Center in Minneapolis, MN. Upon completion of his residency, Dr. Samson was appointed the Dental Director for the Bullhook Community Health Center Dental Clinic in Havre, MT from 2009 to 2012. After his three years serving as the Dental Director, he chose to return home to the Gallatin Valley and open Summit Dental.

Dr. Samson believes strongly in community involvement and outreach. He and his staff participate in yearly dental screenings for elementary school children, as well as providing services for the statewide Sealants for Smiles program, Donated Dental Services program, and Homeless Connect dental program. He also enjoys opening his office for daycare field trips and other youth organizations throughout the year.

He is a member of the American Dental Association, the Montana Dental Association, the Sixth District Dental Society, and the Academy of General Dentistry. He serves as the current President for the Sixth District Dental Society and has been on the Montana Dental Association Board of Directors where he continues to be a part of several committees.

Dr. Samson believes strongly in a commitment to continuing education. He is an active member in the Blue Ribbon Study Club, the Yellowstone Cast Gold Study Club, and the Big Sky Tanner Bite Splint and Occlusion Study Club. He attends the annual Montana Dental Association meeting as well as other meetings held throughout the state and nation. These meetings introduce research and evidence based topics which allows him to stay updated on current cutting edge technologies and principles.

Dr. Samson is an avid outdoorsman. He loves to hunt, fish, mountain bike, camp, and ski. In addition to spending time outside, he enjoys woodworking, tinkering on automobiles, and spending time with his family.
Meet Our Team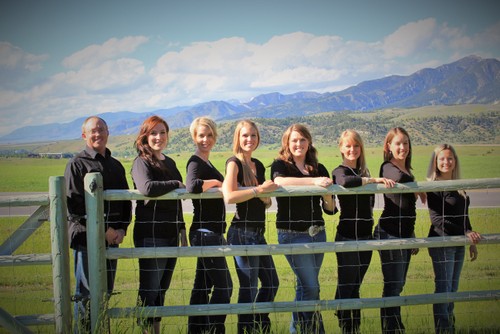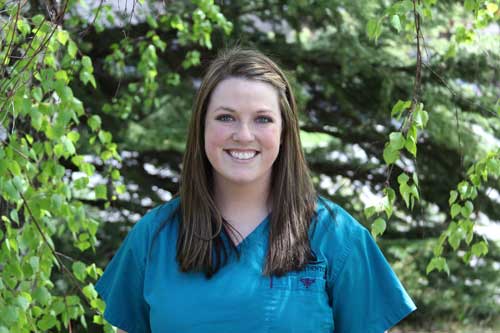 Chelsea Bagnell - Dental Assistant
"Chelsea has been Dr. Samson's assistant since he began Summit Dental in August of 2012. She is a second generation Montanan and was raised in Frenchtown, where she graduated in 2008. Following high school she attended the University of Montana in Missoula for two years prior to finishing at the University of Great Falls-College of Technology where she obtained her degree in Dental Assisting. She absolutely loves working with the incredible staff at Summit Dental and getting to meet new people from around the community. Outside the office you will often find her spending time with friends and family, hunting, fishing, camping, attending rodeos, or out spending time with her horses."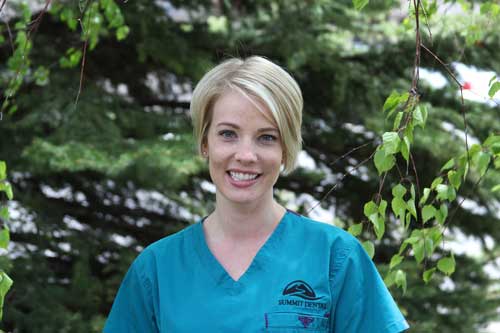 Erica Homec - Dental Hygienist
"Erica has over 8 years of experience as a Registered Dental Hygienist. A Montana native, she was raised in Lewistown and graduated from Fergus High School. She received her Dental Hygiene degree from MSU-Great Falls in 2006. Following graduation Erica moved to Helena where she met her husband Nick, a Bozeman native. The couple returned to Bozeman in 2009 to enjoy the outdoor activities and be closer to family. Erica joined the Summit Dental team in March of 2013. In her spare time she enjoys hiking with her cairn terrier, Marley, and traveling whenever possible!"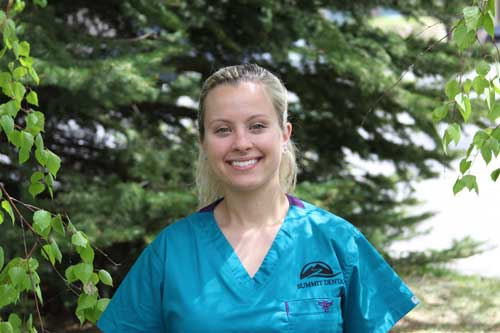 April Parsons - Hygienist
"April was born and raised in Northern Michigan and moved to Bozeman in 2006. She graduated from Great Falls College - MSU in 2013 and has been a dental hygienist at Summit Dental ever since.
April and her husband have two beautiful children, Luke and Riverlyn. April keeps busy with her two young children and in her spare time enjoys hunting, fishing, hiking, and baking."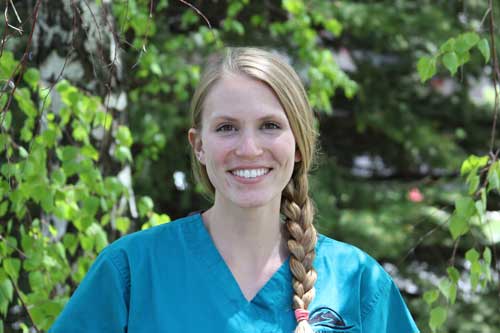 Rochell Lemer - Dental Assistant
"Rochell is a Montana native, growing up in Lolo. She graduated from Big Sky High School in 2008 and moved to Bozeman the following fall to attend MSU, where she obtained a Bachelor's degree in Environmental Studies. She joined Summit Dental in the spring of 2013 and has greatly enjoyed becoming a member of the team and learning all aspects of the dental office. In her down time she enjoys all things involving the great outdoors."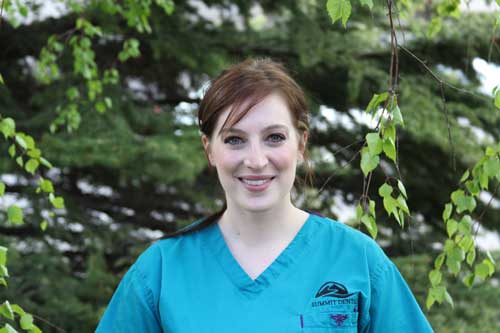 Holly Allen - Receptionist
"A Montana native, Holly grew up in Kalispell and has lived in Bozeman for the past 7 years with her husband and 3 dogs. In her spare time she enjoys being with her friends and family. She joined the Summit Dental team in February of 2014 and has enjoyed working with an amazing staff and learning about dentistry."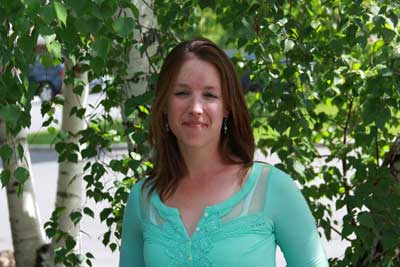 Monica Samson - Office Manager
"Monica was born and raised in the Gallatin Valley. She graduated from Three Forks High School and obtained her Elementary Education degree at Montana State University in Bozeman. She and her husband (Dr. Samson) have three children, Robert, Natalie, and Nolan. When Monica is not in the office, she can be found chauffeuring her children from one athletic event to the next or spending time enjoying the great outdoors."
Tour Summit Dental
Our practice philosophy is simple:
We treat people the way we would want to be treated – like family.
We want to be your dental home. We believe in the importance of value and strive to keep our dental care affordable while maintaining quality with a comprehensive offering of services.

Dental Technology
Technology plays a role in our ability to bring you and your family the latest in dental care techniques. At our office, you'll find:

| | |
| --- | --- |
| • | Intraoral Cameras |
| • | Digital X-rays |
| • | Paperless Charting |

Using these various technologies, we can provide you with greater convenience, comfort, and care, setting your mind at ease with the knowledge that excellent dental care is well within your budget.



Digital X-Rays


X-rays are a primary tool for early identification of dental problems. Detecting issues with X-rays before they become problems can save you money in the long run by preventing the need for more extensive, expensive procedures or surgeries. X-rays are primarily used to detect:


• Internal tooth decay
• Cysts (fluid filled sacks at the base of your teeth)
• Tumors, both cancerous and non-cancerous
• Impacted teeth
• Teeth that are still coming in


At Summit Dental, we use digital x-rays, which have several advantages over traditional film based x-rays. Digital x-rays allow us to take x-rays with 1/5 of the radiation that you would receive from traditional dental x-rays. The worry of exposure to excess radiation is eliminated.

Large on-screen X-rays make patient communication more effective. The immediate observation of the images on the screen allows us to discuss your dental health quickly and accurately.

Digital radiography has greatly enhanced the practice of dentistry. It allows the patient and the doctor to see images of the teeth in higher resolution on a large format for easier detection of problems, all while decreasing the radiation exposure to the patient. The process we use further defines the radiograph, resulting in clinically meaningful images that are sharp, detailed and rich in contrast.

Images are available instantly after exposure, eliminating the wait and effort spent developing and mounting X-rays. If an image needs to be retaken, it can be done immediately. Digital format also allows us to send and receive your images electronically, allowing for a faster consultation with your dentist.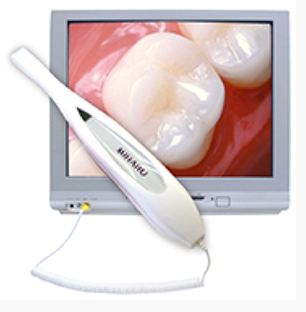 Intra-Oral Camera


X-rays give us a clear view of what we can't see such as decay between the teeth. An intraoral camera gives you, the patient, a view of what the dentist sees. An intraoral camera is a device that is about the size of a toothbrush. Broken fillings, fractured teeth, decay, or any other dental problem can be viewed so that we can discuss with you any treatment needed. With a clear understanding of your dental needs we can decide together what the best treatment is for you.



UltraSonic Scalers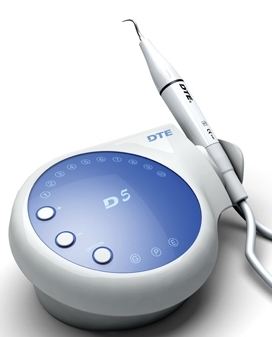 We use ultrasonic scalers for most adult dental cleanings. These devices use ultrasonic vibrations to help break down the plaque and calculus on the teeth that cause gingivitis and periodontal disease. The ultrasonic cleaners create microscopic bubbles that implode on the surface of the tooth, killing microbes and removing plaque and tartar in the process. Our instruments use a thin tip to better navigate in the periodontal pockets to help maintain optimal gingival health.


| | |
| --- | --- |
| • | The procedure only uses water, no chemicals are used. |
| • | It can remove tartar buildup in hard-to-reach areas, with no damage to the tooth enamel. |
| • | Manual scaling often uses pressure for cleaning, while the vibration produced by the scaling tip of an ultrasonic scaler is barely perceptible. This makes ultrasonic cleaning suitable to those with sensitive teeth. |
| • | The cleaning process is faster than manual scaling making your visit more comfortable. |

After your teeth have been cleaned with the ultrasonic cleaner, your teeth will be hand scaled to check for any residual deposits and then polished.