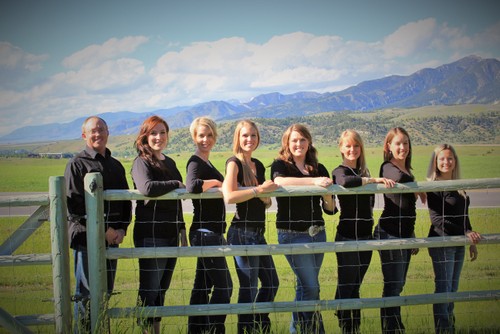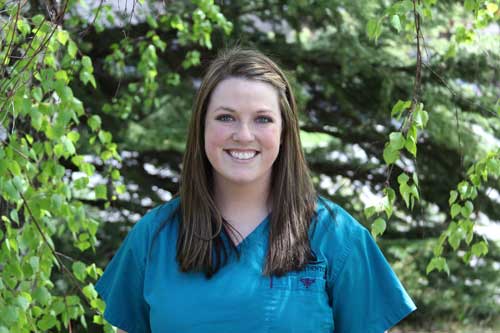 Chelsea Bagnell - Dental Assistant
"Chelsea has been Dr. Samson's assistant since he began Summit Dental in August of 2012. She is a second generation Montanan and was raised in Frenchtown, where she graduated in 2008. Following high school she attended the University of Montana in Missoula for two years prior to finishing at the University of Great Falls-College of Technology where she obtained her degree in Dental Assisting. She absolutely loves working with the incredible staff at Summit Dental and getting to meet new people from around the community. Outside the office you will often find her spending time with friends and family, hunting, fishing, camping, attending rodeos, or out spending time with her horses."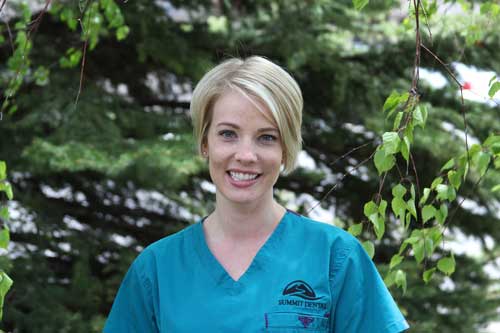 Erica Homec - Dental Hygienist
"Erica has over 8 years of experience as a Registered Dental Hygienist. A Montana native, she was raised in Lewistown and graduated from Fergus High School. She received her Dental Hygiene degree from MSU-Great Falls in 2006. Following graduation Erica moved to Helena where she met her husband Nick, a Bozeman native. The couple returned to Bozeman in 2009 to enjoy the outdoor activities and be closer to family. Erica joined the Summit Dental team in March of 2013. In her spare time she enjoys hiking with her cairn terrier, Marley, and traveling whenever possible!"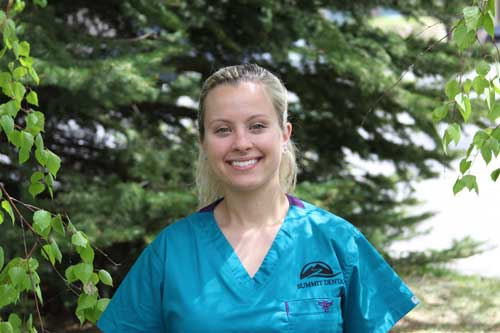 April Parsons - Hygienist
"April was born and raised in Northern Michigan and moved to Bozeman in 2006. She graduated from Great Falls College - MSU in 2013 and has been a dental hygienist at Summit Dental ever since.
April and her husband have two beautiful children, Luke and Riverlyn. April keeps busy with her two young children and in her spare time enjoys hunting, fishing, hiking, and baking."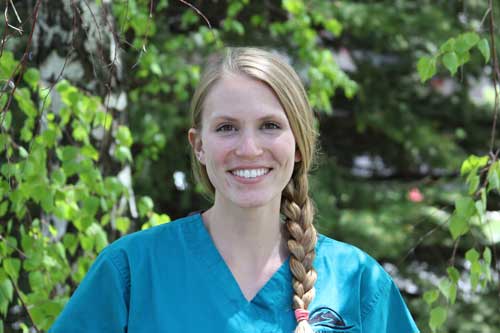 Rochell Lemer - Dental Assistant
"Rochell is a Montana native, growing up in Lolo. She graduated from Big Sky High School in 2008 and moved to Bozeman the following fall to attend MSU, where she obtained a Bachelor's degree in Environmental Studies. She joined Summit Dental in the spring of 2013 and has greatly enjoyed becoming a member of the team and learning all aspects of the dental office. In her down time she enjoys all things involving the great outdoors."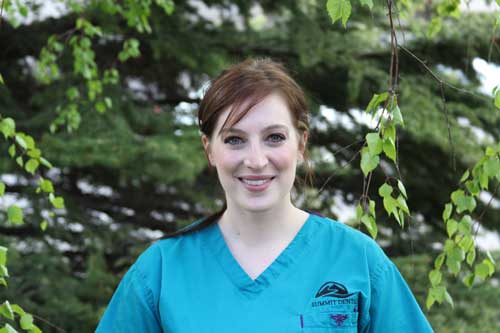 Holly Allen - Receptionist
"A Montana native, Holly grew up in Kalispell and has lived in Bozeman for the past 7 years with her husband and 3 dogs. In her spare time she enjoys being with her friends and family. She joined the Summit Dental team in February of 2014 and has enjoyed working with an amazing staff and learning about dentistry."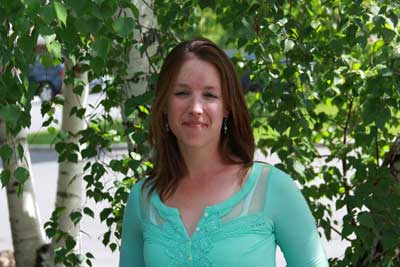 Monica Samson - Office Manager
"Monica was born and raised in the Gallatin Valley. She graduated from Three Forks High School and obtained her Elementary Education degree at Montana State University in Bozeman. She and her husband (Dr. Samson) have three children, Robert, Natalie, and Nolan. When Monica is not in the office, she can be found chauffeuring her children from one athletic event to the next or spending time enjoying the great outdoors."